Our caring and passionate team is excited to work with you here at MI Smile Team! We provide a low-pressure environment and are cross-trained to help wherever we are needed. Give us a call at 586-254-3860 to schedule an appointment with our dentist, Dr. Bruno Giglio, and learn more about our dental services in Sterling Heights, Michigan. We look forward to seeing you!
Elizabeth has been in the dental field for over 30 years; she started when she was 3 (haha)! The relationships she develops with her patients and team are most important to her. She enjoys crafting, hunting for Rae Dunn, and of course, spending time with her family, especially in Mackinaw City (her home away from home). She has been with her husband for over 20 years, and they have one son, Buddy, and two rescued Labs, Oreo and Mac!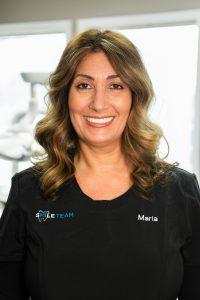 Maria
Patient Care Coordinator
Maria is married to her husband, Dave. They decided to move out to the country in Bruce Township in 2019. They have five wonderful children and three beautiful grandchildren. After spending 14 years in banking, she decided it was time for a new adventure and joined the admin team here in April 2019. She likes to garden, go camping, spend time with family (especially the grandchildren), enjoy weekend getaways, and play lots of soccer with their youngest daughter, Valentina.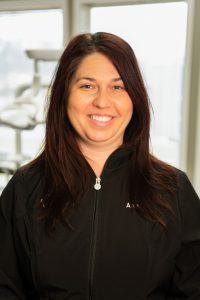 Ana
Dental Hygienist and HealthyStart® Director
Ana's first exposure to dentistry was at the age of 16 as a high school co-op student where she trained as an orthodontic assistant. She graduated from the University of Detroit-Mercy in 2002 and joined Dr Giglio's team in 2017. She absolutely LOVES what she does! When she is not at work, she enjoys spending time with family, baking and reading!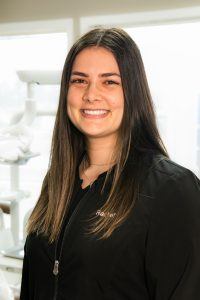 Rachel
Dental Hygienist and Social Media Specialist
Rachel is a 2021 graduate of University of Detroit Mercy! Although she has not been a part of the dental field long, she has always had a passion for healthy smiles! She has been a part of Dr. Giglio's team since June 2021. When she is not working, she enjoys reading, listening to music and spending time with her family. She is interested in learning something new every day and building relationships with her patients!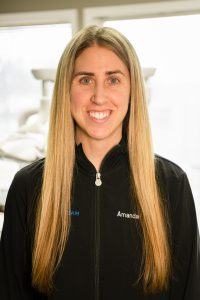 Amanda has been in the dental field for over 10 years. She started out as a patient coordinator while attending dental hygiene school. Amanda decided she wanted to learn more of the clinical side while educating and building relationships with patients. Amanda likes to spend her free time with her husband, Matt; her Rat Terrier, Dozer; and her nieces and nephews. Her favorite activities include spending time outdoors, traveling around the world, reading and going to concerts.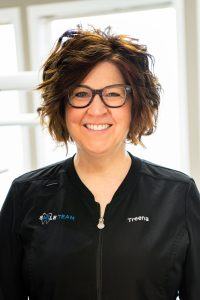 Treena
Clinical Manager and Invisalign® Director
Treena became part of Dr. Giglio's dental team in September of 2012. Her journey in the dental field began when she was 18 years old. She now has over 35 years of knowledge and experience. She truly has a love and passion for helping her patients learn and understand how important their oral health is. Our smile says so much about us, and if she can be a part of making someone's smile a little brighter, that makes her day! She has been married to her husband for 35 years. They have two grown sons and three beautiful grandsons! She loves to cook, exercise, go shoe shopping and spend time up north!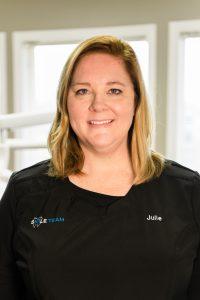 Julie
Sterilization Specialist
Julie joined the MI Smile Team in 2020. She loves being a part of this team and making the patients happy. In her free time, she enjoys the outdoors and traveling whenever possible. She also enjoys planning adventures for her family and friends.